Birch and teak plywood, remote-controlled dimmable LED lighting system, black paint. Writer/Director Alejandro González Iñárritu needed a bookcase in his office to display, among other items, the mask Michael Keaton wore in Birdman. The whole unit assembled is 16' x 7-1/2": too big to fit up the stairs (with a 180 degree turn halfway up) to his office, so I designed 8 separate modules that nest together.
Modeling and Module Layout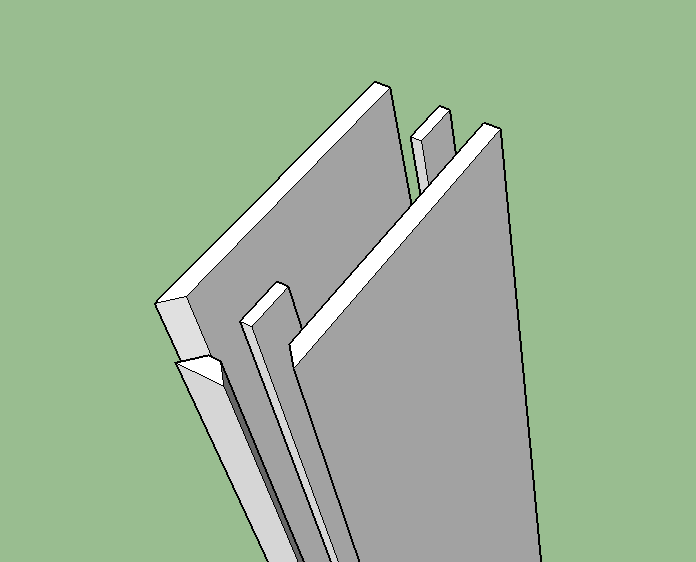 3/4" birch plywood with a 1/2" plywood core beefs up the scale of the shelves and dividers and provides a seamless union where modules come together.
Yet another use for blue tape: marking out the 180 degree turn of the staircase to ensure the modules will fit.
On-site installation was accomplished in one day with minimal disruption to the busy offices below.
Modules are screwed together in hidden places with black cabinet screws.
Another benefit of leaving the facing strips off until assembly: concealed wiring of the LED lighting system.